History
Hristos (Chris) Erfesoglou started Universal Marine Electric, Inc. (UME) in 1983. His brothers Nikolaos and Angelos Erfesoglou joined shortly after. Since then, they have proudly provided service from the Port of Houston. Due to their exceptional work and outstanding reputation in the maritime industry, they have successfully serviced over 25,000 ships.
UME is a family-owned and operated organization, serving the entire Gulf of Mexico area, all U.S.A. ports, and aboard, including anchorage and onboard sailing. Clients call from all over the world. Moreover, UME has both compliance and work experience onboard U.S. Navy ships. UME's electric and electrical engineering background empowers us to solve issues based on new generation technology development, which is unique in the industry.
All work is pending Satisfaction Performance Guarantee, including Ship Class Society and U.S. Coast Guard.
If there is a problem, you name it; UME has seen it and solved it.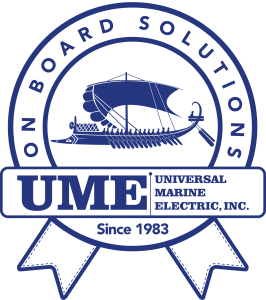 ---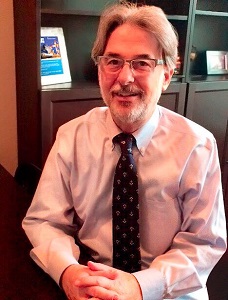 Chris Erfesoglou is a graduate of Demokritos Technical College with a degree in Electronic Electrical Engineering and continued his education in electronics at The Cleveland Institute of Electronics. Chris is also a certified Level I Electric Thermographer with the Infrared Training Center. He has over four years of sailing experience as a Chief Electronic Electrician Engineer with the Greek Merchant Marine, which is a unique combination in the marine industry. Furthermore, he worked two years as a Port Marine Electrician Engineer with Emans Shipping New York. Chris brings more than three decades of marine industry experience and onboard problem-solving. 
---
Nick Erfesoglou graduated from Demokritos Technical College with a degree in Engineering. He has more than 17 years onboard sailing experience as a licensed Second Engineer for the Greek Merchant Marine. Nick is responsible for all engineering projects and quality assurances, including but not limited to structural work onboard, engineering, and electric motor rewinding/generator and final mechanical inspection and testing.
.
---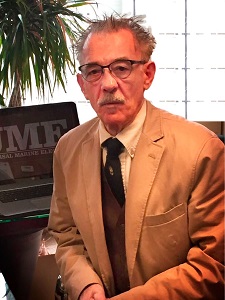 Angelos Erfesoglou is a graduate of the National Technical Institute, California, with a degree in Electronic Engineering & Computer Technology. He received advance training from Musasino in Scheme Level Measuring and Tank Monitoring System. In addition, Angelos holds a certification from Far East Marine in technical training installation, calibration, and after-sales services of Tokyo Keiso Level Measuring Instruments. He has over five years of onboard sailing experience as Marine Electronic Electrician Engineer for the Greek Merchant Marine and brings more than three decades of industry experience.